***** About Us *****
Mission
"You dream it . We design it . We build it . We manage it" We create designs that last a generation!.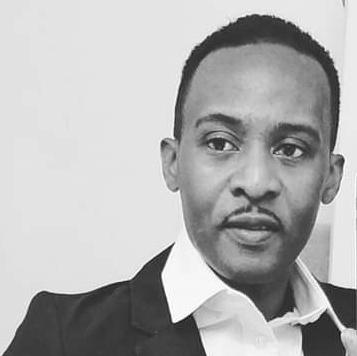 Oliver H. Foster is a qualified architectural Designer with 25 years of resort experience. He is uniquely qualified in Caribbean Resort Design and Construction. He heads a team of five (5), with offices located in both, Florida, and Jamaica. The firm, OFA International Ltd., through the leadership of Mr. Foster, has completed over five (5) resort projects in three (3) Caribbean countries. In addition, the firm has also completed projects in North America.
Mr. Foster, a Jamaican, was educated in both Jamaica and the United States. He is a graduate of the University of Technology, Kingston, Jamaica where he was accredited with a Diploma in Architectural Technology, in 1994. Thereafter, he attended the Florida Atlantic University, Boca Raton, Florida, USA, where he graduated at the top of his class, with a Bachelor of Architecture Degree.

Mr. Foster is an Associate member of the Jamaica Institute of Architects (JIA) and the American Institute of Architects (AIA), respectively.
OFArchitecture Ltd., a firm founded by Oliver H. Foster in 2014, in Jamaica, has worked with hospitality groups; such as Sunset Beach Resorts & Spa and Sunset Jamaica Grande Resorts. Mr. Foster gained related work experiences, prior to forming his firm with world renowned architect, Lane Pettigrew, of LPA International Inc. While there, he gained most of his knowledge working on various resorts such as Super Clubs, Hilton, Marriott, and Westin. Additionally, he also worked with many individual Caribbean developers and hotel owners, while under the tutelage of architect, Jon Lane Pettigrew, AIA, RIBA.
He also trained under the supervision of Robert Woodstock, JIA, a world renowned architect of Jamaica and the Caribbean and also the Head of the Caribbean Association of Architects. In addition to that Mr. Foster currently collaborates with USA architect Daniel Brewer, Architect AIA, NCARB, of Baretta & Brewer Associates, Architects West Palm Beach, Florida.

He has worked closely with resort owners such as Ian Kerr, of the Sunset Beach Resort Group since 2005 and has continued in a consultancy role with that group even now.
Mr. Foster has travelled extensively around the Caribbean and the USA, working on various resorts and commercial projects, thus giving him vast knowledge and work experience in his field of study.
The firm prides itself on its staff complement, which integrate cultures of the Caribbean, Africa and America, adding a unique Caribbean-international synergy and experience. Currently, OFA team consists of one (1) American, Daniel Brewer (AIA), (Architect),(5) African staff for Africa office and four (4) Jamaicans. Namely, Owen Grant and Gavern Tate, consulting architect (JIA). Again, this geographic mix of staff gives us a dynamic blend of Caribbean and international character, flare and experience which we believe translate into dynamic designs. Presently, on-site are projects in Jamaica, Africa and USA.
We at OFA believe that each resort project or any other project has its own unique character. As such, we pride ourselves on being able to deliver multi-faceted projects of different styles and character, to each client, so that the finished product performs exactly as the client intended it to.

Mr. Foster is married and lives in Florida with his wife and children. He also lives in his native country of residence, Jamaica, where he founded his roots and his company.